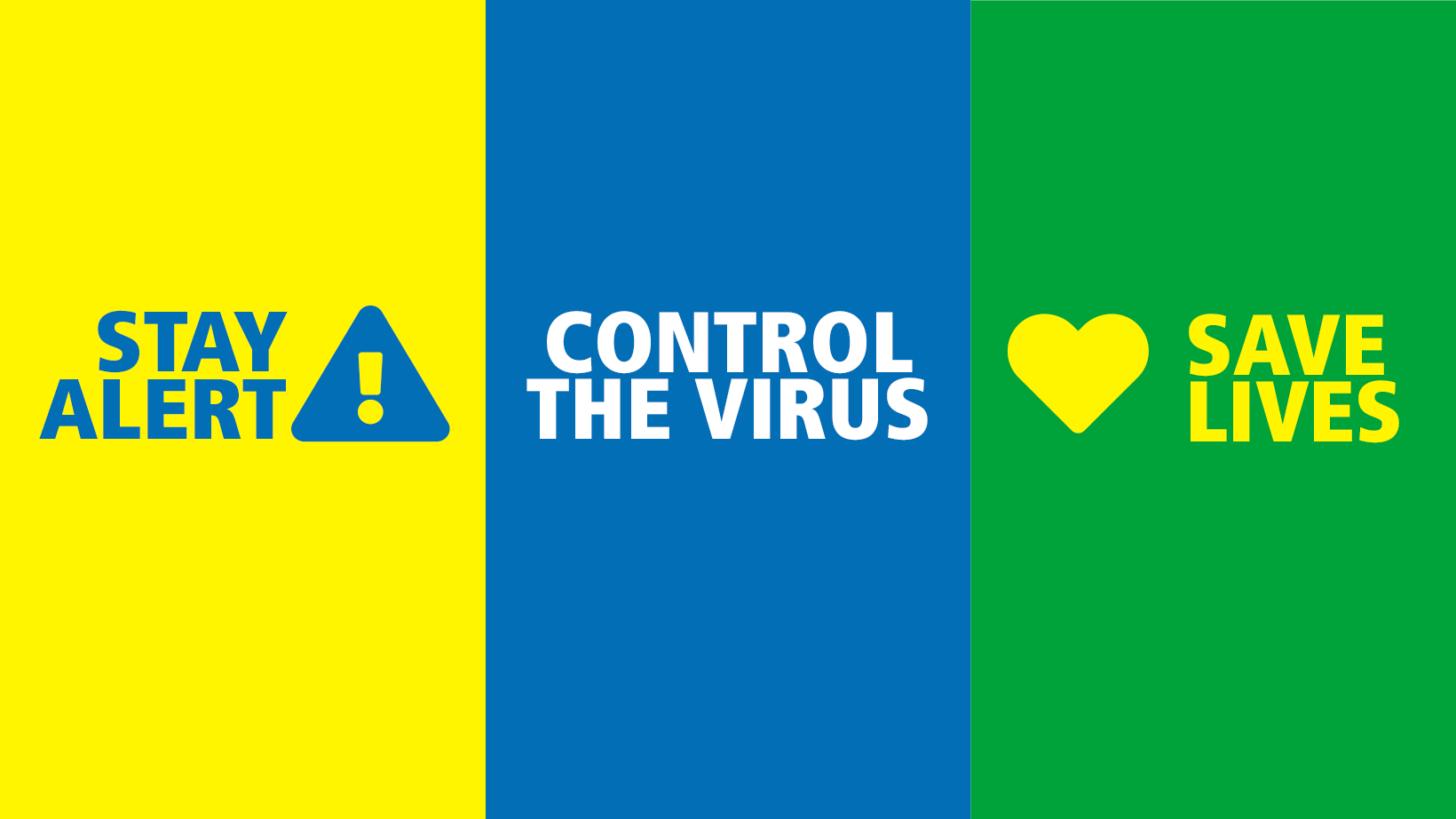 Latest advice from Public Health England: –
Stay Alert
We can all help control the virus if we all stay alert. This means you must:
Stay at home as much as possible
Work from home if you can
Limit contact with other people – you may now visit with up to 6 people from a different household whilst  keeping social distancing measures in place.
Keep your distance if you go out (2 metres apart where possible)
Wash your hands regularly
Self-isolate if you or anyone in your household has symptoms.
You can spread the virus even if you don't have symptoms.
Other measures you must continue to take include:
Wash your hands more often than usual, for 20 seconds, and use soap and hot water.
Particularly remember to wash your hands after coughing, sneezing and blowing your nose, or after being in public areas or travelling on public transport.
Promote the Catch it, Bin it, Kill it We can all reduce the spread of all germs when we cough or sneeze, by covering mouths and noses with a tissue, or a sleeve (not your hands) if you don't have a tissue, and throw the tissue away immediately in a closed bin
Keep up to date with information from trusted sources – like these: